EPOCH TIMES:
Iranians are calling for RESTART in solidarity.
Will RESTART LEADER attend the Warsaw Summit?
Iranians have chosen their future government on the US state department survey.
Iranians would like to establish Cyrus Empire with RESTART constitution proposed by Seyed Mohammad Hosseini, RESTART LEADER.
Foreign Minister @SecPompeo had made a tweet in the specially-prepared service "USA dar Farsi".
Pompeo questioned the Iranian people as to who should rule Tehran in the future.
The majority of responses were in favor of Hosseini's "RESTART".
MEK and Reza Pahlavi have been defeated hardly by RESTART opposition.
Nahost-Konferenz in Warschau: Konflikt Iran-USA spitzt sich weiter zu


Von Florian Godovits1. Februar 2019 Aktualisiert: 1. Februar 2019 12:33


Beim amtierenden Mullah-Regime läuten die Alarmglocken immer schriller: Die von Iranern in US-Umfrage in Sozialen Netzwerken bevorzugte "Restart"-Opposition von Seyed Hosseini will an der Warschauer Nahost-Konferenz Mitte Februar teilnehmen. US-Vizepräsident Mike Pence reist selbst zu der von den USA initiierten Konferenz nach Polen.
Die von den USA und Polen geplante Nahost-Konferenz in Warschau am 13. und 14. Februar ist um ein weiteres Streitthema reicher. Der in den USA lebende Anführer der wahrscheinlich größten Oppositionsgruppe gegen das Mullah-Regime im Iran, Seyed Hosseini, will an der Konferenz teilnehmen.

"Ich hoffe, dass ich eingeladen werde", sagte Hosseini in einer Nachricht an die Anhänger seiner "Restart"-Bewegung. Mit ihr will er ein neues Perserreich gründen, das auf der Verfassung der USA und des alten Perserreiches von Kyros dem Großen aufbauen soll.


Gretchenfrage im Iran: Wer wird nach den Mullahs regieren?


Es ist noch nicht klar, ob die USA wirklich zu Hosseini stehen. Erst vor Kurzem hatte Außenminister Mike Pompeo jedoch mit einem Tweet in dem extra eingerichteten Dienst "USA dar Farsi" ("USA in Farsi". Anm.d.Red.: Farsi ist die Landessprache des Iran) aufhorchen lassen. Pompeo befragte darin das iranische Volk, wer in Zukunft in Teheran regieren solle. Die Mehrheit der Antworten sprach sich für Hosseinis "Restart" aus.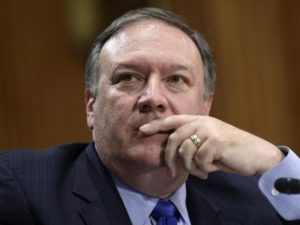 "Die Umfrage der USA zeigt, dass Restart der Wille des Volkes ist", ist Hosseini im Gespräch mit der Epoch Times überzeugt. Derzeit lebt der ehemalige TV-Moderator und Entertainer, der im Chat-Dienst Telegram Hunderttausende Follower hat, an der Westküste der USA. "Infowars" bezeichnete Hosseini in der Vergangenheit als "Donald Trump des Iran". In der Umfrage des US-Außenministeriums in Sozialen Netzwerken kam Hosseini auf rund 250.000 Unterstützer.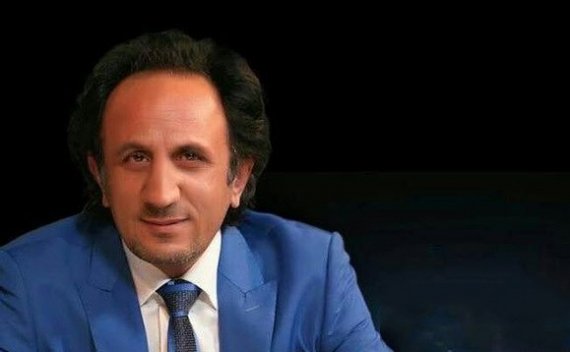 Mehrere weitere Oppositionsgruppen würden im Fall des Falles des Mullah-Regimes bereits zur Stelle stehen – unter ihnen Marxisten, Islamisten, Demokraten und Monarchisten. Letztere formieren sich hinter dem Sohn des letzten Königs von Persien, Kronprinz Reza Pahlavi. Er kam in der Umfrage von "USA dar Farsi" auf etwa 2.000 Unterstützer.


US-Vizepräsident Mike Pence kommt nach Warschau


Wer von den iranischen Oppositionellen tatsächlich nach Warschau kommt, ist noch ungewiss. Das Mullah-Regime zeigte sich im Vorfeld jedoch in Alarmbereitschaft und bezeichnete die Veranstaltung, zu der auch US-Vizepräsident Mike Pence anreisen wird, als "Zirkusveranstaltung".


Der Zeitpunkt der Konferenz ist in hohem Maß symbolträchtig: Beinahe zur gleichen Zeit finden im Iran die Feierlichkeiten zum 40. Jahrestag der Islamischen Revolution von 1979 statt.