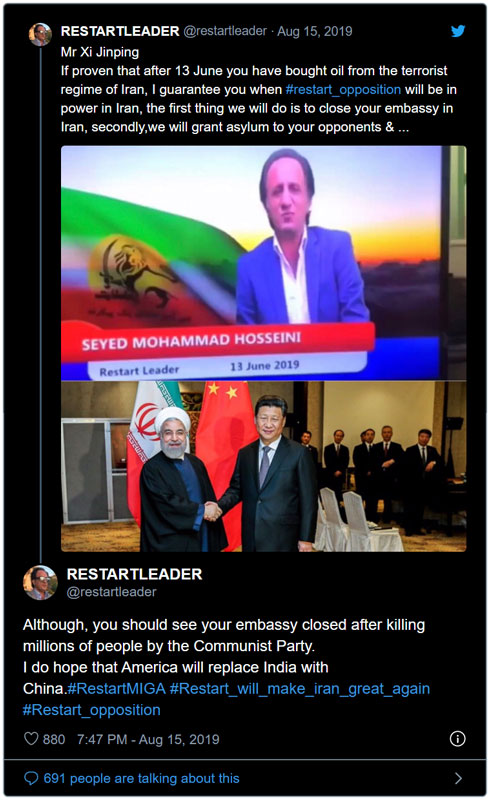 This was my last ultimatum to China.
By the breakout of Coronavirus, they lost billions of $s!
1000s of people died or got infected;
They can't support Iran's terrorist regime any longer;
And Indians are taking China's place in America!
I hope this will be a lesson for other countries!